We call on relationships between mothers and daughters to develop a new generation of philanthropists, and we would love to talk to you and your daughter in grades 7-10 about becoming members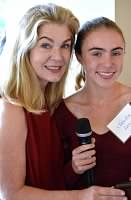 We welcome females or individuals who identify as female to participate in our programs. Our programs empower women to succeed as confident, well-rounded contributors to society while making a positive impact in the communities they serve.
National Charity League recognizes the importance of diverse perspectives and experiences to meet the needs of the communities we serve. We welcome diversity across our membership and in our community partnerships. We listen to the needs of our communities, enable mothers and daughters to address those needs, and inspire a legacy of social awareness and compassion.
For information, email us at membership@nclla.org.